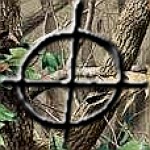 @ihuntnetwork
active 1 year, 11 months ago
Took a 301 yd shot at a Tall wide fork horn this morning it was a -266 Degree downword angle and just barley shot over its back didnt have the best rest gonna hit it at 330 AM again tomorrow

Looks like a great time, thanks for the pic's

A little SO Cal Coyote hunting…

One of the bigs that we caught on our trail cam.

My favorite place to hunt!

Jeff Michaels and John Sawyer are now friends 4 years, 8 months ago

now all we need is fresh Venison

yeah no need to upgrade for a couple years

lets try them on a bear this Sunday

Ingredients
2 cups (1-inch) cubed peeled Yukon gold or red potato
2 cups cremini mushrooms, quartered
1 cup (1-inch) cubed onion
1 cup (1-inch-thick) slices celery
1 cup (1-inch-thick) slices […]

That looks like a great time, where about are you in CO?

Currently switched to 100gr two blade Swackers, I have not had the pleasure to take a shot yet but assume they will work great.